How it works
At Voicelinx we believe technology means you can have both cost savings and a better system. As a telephone company that understands networking, we know how to guarantee crystal clear phone calls whilst giving you unrivalled features. What's more, we can give you that at a fraction of the price of a "traditional phone system".
Cloud Telecommunications for Business
Voicelinx offer voice (VoIP), video, mobile and unified communications solutions for small-to medium businesses and multi-location businesses. Utilizing both our fully featured hosted PBX (Private Branch Exchange) phone service and Microsoft Lync we are able to offer a full range of unified comms. to revolutionize the way your business works.
Solid and reliable technology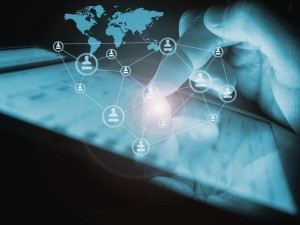 Our technology is owned and operated by us. All our core technology is developed, tested, and operated in-house to ensure high audio quality and a reliable connection. Our solutions leverage existing broadband Internet connections to deliver digital quality phone service and unified communications at a fraction of the cost of legacy, copper wire alternatives.
We are with you every step of the way
From first enquiry to full configuration, we're here to help. Need advice or assistance on getting started? We're here for you? We'll walk you through the set up. Need onsite help? We can take the stress away.